Cash In Transit Services,
Sydney AU
---
Looking For Cash In Transit Services in Sydney?
---
SecureCash's cash in transit couriers can safely move your cash, coins, and cheques from your business location to your bank in Sydney. We can set up a one-time collection or a regular pick up for you, depending on your company's needs.
Request for a quote now so we can start discussing how we can exactly help your business.
Our Cash in Transit Service in Sydney
If you are looking for a Sydney-based cash in transit company, you have come to the right place.

SecureCash is one of the largest and most respected cash in transit companies in Sydney that provides 3 core services: cash collection, cash delivery, and cash counting.

Our services are available anywhere in Sydney and to its neighbouring suburbs. From Bondi to Penrith, from Rouse Hill to Campbelltown and anywhere in the CBD are, we got your covered!

We also cater cash transport requests from major Sydney shopping locations that include Broadway Shopping Centre, Birkenhead Point, Bondi Junction Westfield, Pitt Street Mall, Top Ryde City Shopping Centre, Queen Victoria Building, The Strand Arcade, and the Marrickville Metro Shopping Centre.

SecureCash is licensed to operate in Sydney and is accredited by the Australian Security Industry Association Limited (ASIAL). Our cash in transit Sydney is 100% covered by a nationwide CIT insurance policy that keeps your funds safe all throughout the transport process.

Like our other branches, our Sydney cash in transit team operates in a covert method. During cash collections, they wear plain clothes and drive unmarked vehicles to avert public attention. This way, we can make sure that your business and your people are safe.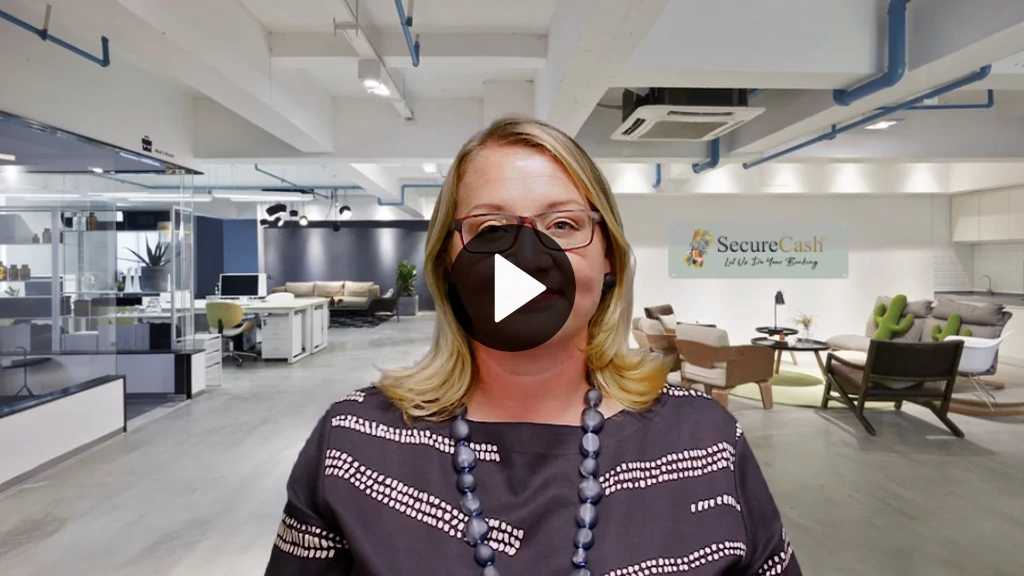 A couple words from our General Manager Bethaney Bacchus
Why Should You Hire a Cash In Transit Sydney Provider for Your Business?
---
What Is Cash In Transit Sydney?
Cash in transit is the physical collection and transport of cash. This is an essential service for all businesses, to reduce the risk of any incident happening to themselves or their employees. Any reliable Sydney cash in transit provider will also hold an insurance policy for if an incident was to occur, providing peace of mind.



SecureCash Is A Name You Can Trust
Our Sydney office is licensed by the New South Wales Police under license number 409977626. You may contact us if you want a copy.

Our team has extensive experience in the cash in transit Sydney and has over 10 years of experience in the close protection industry. Our Sydney office manager maintains his credentials to hold qualifying Certificates II & III in security operations, certificates III in investigation services, and a Diploma in Security and Risk Management.

If you need cash in transit services in Sydney, simply request a quote or send us an email.



Call Us Today
Keep your business takings protected. Call us at 1300 SECURE so we can do the banking for you!
Secure
Cash
Don't take the risk.
Let us do your banking!
SecureCash provides cash in transit services in Sydney — 24 hours a day, seven days a week. We have branches in Adelaide AU, Perth AU, Melbourne AU, Brisbane AU, Newcastle AU, Canberra AU, Cairns AU, Warrawong AU, Toowoomba AU, Maitland AU, Central Coast AU, and Sydney Banking Courier, plus a network of licensed contractors to cover the rest of the country. Contact us today for more information about how we can help your business in Australia.

SecureCash guarantees the safest handling of your business takings. In case we miss your bank's cut-off time, your money will be kept in a protected and undisclosed location until it's delivered to your bank the next business day.

Your daily takings' safety is our top priority. It is important to us that our services are delivered in a professional and timely manner, no matter what your business is—no matter where you are located.