Cash Collection Services,
Toowoomba AU
---
Looking For Cash Collection Services in Toowoomba?
---
Our cash collection services in Toowoomba offer cost-effective solutions to assist your business in moving any amount of cash. SecureCash makes sure your money reaches its destination safely, on time, and without any hassle.
Give us a call today to find out exactly how we can help. Get a quote now!
Our Cash Collection Services in Toowoomba
Cash collection is the process of picking up your business takings and moving it to the bank securely. It can also be known as an armoured truck service, where large heavy-duty vehicles transport cash from one location to another.

SecureCash provides cash collection services in Toowoomba. But instead of making your cash collections a public affair, we choose to transport it to the bank in an underground manner. We send plain clothed officers to pick up your funds and they drive ordinary everyday passenger vehicles to stay under the radar.

Banks are usually located in business districts, where there is much activity and where everyone is in a hurry. We value your time and we understand your busy schedules, so it is important for us that we move quickly without any disruptions. We can arrange cash collections for your business in Toowoomba on your most convenient date.

SecureCash specializes in covert cash collection services. Our couriers are highly-trained in processing cash transports in an underground manner. They are trained to blend in with the crowd, to enter and exit a building without attracting too much attention.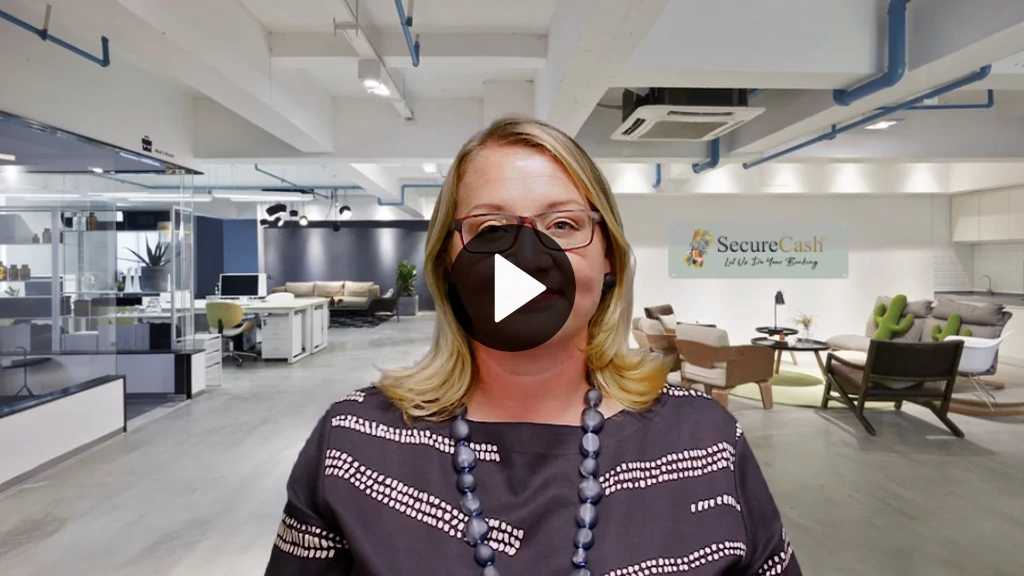 A couple words from our General Manager Bethaney Bacchus
Why Are We the Best Toowoomba Cash Collection Provider in Australia?
---
There are many cash collection providers to choose from in Toowoomba, but it is important to work with a company who respects your line of business and understands your time.

We can arrange a daily, weekly, or fortnightly cash collection for you. If you're not sure about the collection date yet, simply talk to us and we can provide you with options to choose from.

If you are uncertain about the benefits of cash collection, you can always call SecureCash at 1300 SECURE. We have the friendliest customer service team who can gladly assist you with your enquiries. You may also check out our website to view backgrounds and reviews about our company.
Call Us Today
For your Toowoomba cash collection needs, call us at 1300 732 873. Our friendly staff are standing by and ready to discuss how we can help secure your business.

Secure
Cash
Don't take the risk.
Let us do your banking!
SecureCash provides cash in transit services in Toowoomba — 24 hours a day, seven days a week. We have branches in Adelaide AU, Sydney AU, Melbourne AU, Hobart AU, Brisbane AU, Perth AU, Newcastle AU, Wollongong AU, Gold Coast AU, Cairns AU, Central Coast AU, Canberra AU, Warrawong AU, Bendigo AU, and Kadina AU, plus a network of licensed contractors to cover the rest of the country. Contact us today for more information about how we can help your business in Australia.

SecureCash guarantees the safest handling of your business takings. In case we miss your bank's cut-off time, your money will be kept in a protected and undisclosed location until it's delivered to your bank the next business day.

Your daily takings' safety is our top priority. It is important to us that our services are delivered in a professional and timely manner, no matter what your business is—no matter where you are located.