Cash Collection Services,
Hobart AU
---
Looking For Cash Collection Services in Hobart?
---
A cash collection service is the most secure way of picking up your company's business takings. SecureCash has cash couriers in Hobart who can collect your money from your location and safely bring it to the bank on your behalf.
Call us now to know why we are the number one cash collection service provider in Australia.
Cash Collection Services in Hobart
A successful business provides reliable products, smooth transactions, great customer service, and talented staff. If you have a retail business, closing up shop each day may entail a few routines like calculating the profits earned, keeping them in safes, and the most important thing—banking the funds.
Most problems occur if you do not have the right person for your after-sales task. This is why the most thriving companies partner up with cash security specialists to properly manage the banking for them.
SecureCash offers cash collection services in Hobart. We keep all your business takings secure by collecting them from your location and transporting them to the bank.
We pick up cash, coins, and cheques and deposit them to your nominated bank account. Once your deposit is complete, you'll recieve an email notification detailing the deposit with a GPS tag of where the deposit was made, giving you peace of mind knowing your money is at the bank.
We service all lines of business including hotels, restaurants, fitness centres, private schools and universities, veterinary centres, government facilities, healthcare clinics, financial firms, medical and dental offices.
You cash collection schedule depends on your requested date. We can arrange a daily, weekly, fortnightly, or a monthly pick up and transport of your funds. If you want us for a one-time job, you can call us anytime and we can make arrangements for you.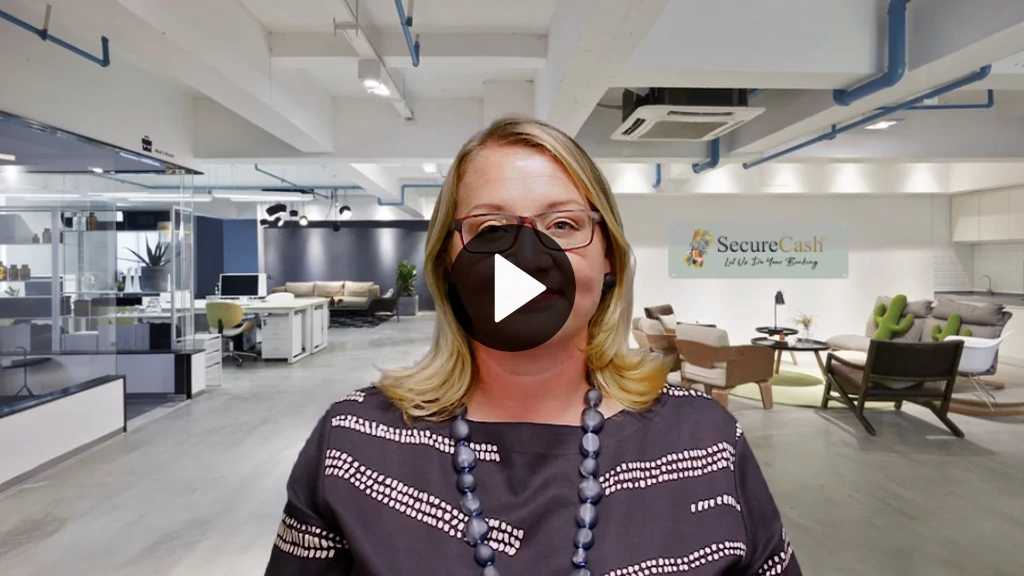 A couple words from our General Manager Bethaney Bacchus
Why Are We the Best Hobart Cash Collection Provider in Australia?
---
Though most cash-in-transit companies use armoured services, SecureCash offers a different approach in keeping your business taking protected. We focus on covert and underground cash transports.
Our cash couriers wear plain and unprinted clothes rather than security uniforms. And instead of using armoured vehicles, our team drives ordinary cars. This allows our couriers to do their job smoothly without causing any disruptions in your office.
Keeping a low-key cash collection of your funds saves you from any potential risks. This way, criminals won't be able to detect our cash exchange routines and it would be difficult for them to spot our vehicles.
Start securing your assets by getting a quote through our website.
Call Us Today
For your cash collection needs, call 1300 732 873. Our friendly staff are standing by and ready to discuss how we can help your business in Hobart.
Secure
Cash
Don't take the risk.
Let us do your banking!
SecureCash provides cash collection services in Hobart — 24 hours a day, seven days a week. We have branches in Adelaide AU, Sydney AU, Melbourne AU, Toowoomba AU, Brisbane AU, Perth AU, Newcastle AU, Wollongong AU, Gold Coast AU, Cairns AU, Central Coast AU, Canberra AU, Warrawong AU, Bendigo AU, and Kadina AU, plus a network of licensed contractors to cover the rest of the country. Contact us today for more information about how we can help your business in Australia.

SecureCash guarantees the safest handling of your business takings. In case we miss your bank's cut-off time, your money will be kept in a protected and undisclosed location until it's delivered to your bank the next business day.

Your daily takings' safety is our top priority. It is important to us that our services are delivered in a professional and timely manner, no matter what your business is—no matter where you are located.