Cash Pickup Services,
Cairns AU
---
Looking For Cash Pickup Services in Cairns?
---
Cash pickup is the most convenient way of managing your company's cash flow and security. SecureCash specializes in picking up your business takings, transporting it to the bank, and depositing it to your account. We guarantee a fast and secure collection wherever your business is located in Cairns. Get a quote now!
Our Cash Pickup Services in Cairns
It might be difficult for some companies to trust cash pickup service providers at first.

But did you know that the results are actually more cost-efficient than having to do the banking yourself?

Personally banking your money may put you at risk, you can be followed by robbers and thieves which may cause paranoia. Also, it is never safe to keep large amounts of cash in your office overnight, as it may entice criminals or unworthy employees to take the money from you.

SecureCash offers cash pick up solutions that are beneficial in the progress of your company in Cairns. It may appear as a simple A to B transport service for some, but the advantages we offer run far deeper. Outsourcing your banking task is actually more effective, time-saving, and practical.

You can request for cash pick up through our website or by calling 1300 SECURE.

Once we have confirmed your request, our courier will arrive at your location on your requested day to pick up your money and transport it to the bank on the same day.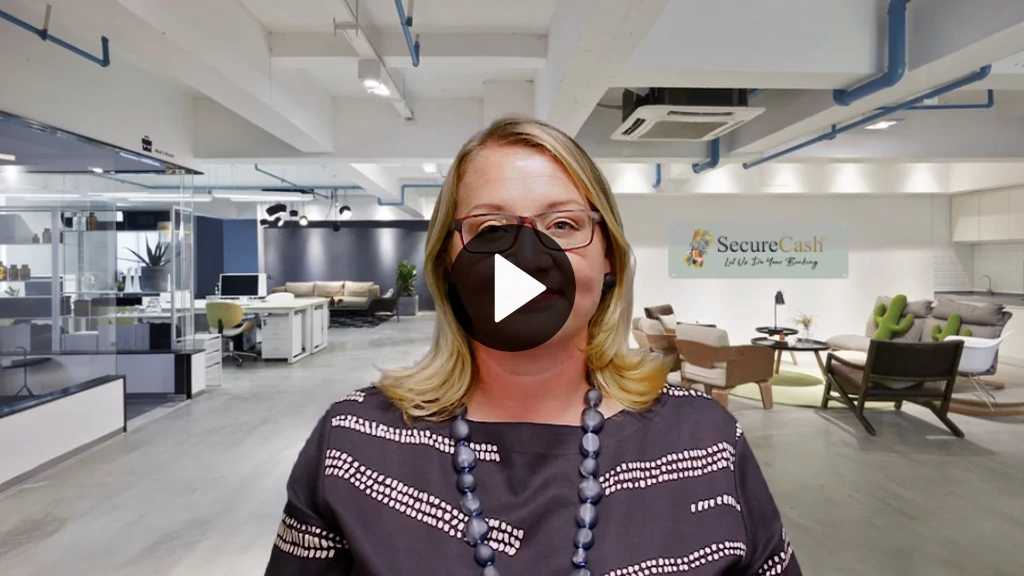 A couple words from our General Manager Bethaney Bacchus
Why Should You Hire a Cairns Cash Pickup Services for Your Business?
---
Save Your Manpower
To save money, other companies would prefer to do banking on their own. Others would ask one of their employees to make the deposit for them. You may think that going to the bank seems quick, but there can be many factors for delays: traffic, looking for the right parking spot, walking contradictions, and long queues. The longer the time spent by your employee at the bank, more hours of valuable manpower are lost.

If this process continues, you will see the defeating results at the end of the month. The lost hours could have been valuably spent by the employee in doing his assigned task, allowing the company to become more productive.

SecureCash offers affordable and flexible solutions, which are proven to provide better results and better savings for your company.


Insured Funds
Our cash pickup services in Cairns is covered by a national cash-in-transit system. This means that you do not have to worry about your money when in transit, it is insured from the moment it leaves your building up to the time it is delivered to your banking institution.

You may request for daily, weekly, fortnightly, or monthly cash pickup. You can also call us anytime for ad hoc or one-time pickups. We are just one call away and we'd be more than happy to assist you anytime.


Call Us Today
For your ash pickup Cairns needs, call us at 1300 732 873. Our friendly staff are standing by and ready to discuss how we can help your business.
Secure
Cash
Don't take the risk.
Let us do your banking!
SecureCash provides cash pickup services in Cairns — 24 hours a day, seven days a week. We have branches in Melbourne AU, Hobart AU, Sydney AU, Perth AU, Gold Coast AU, Adelaide AU, Brisbane AU, Bendigo AU, Wollongong AU, Kadina AU, Warrawong AU, Canberra AU, plus a network of licensed contractors to cover the rest of the country. Contact us today for more information about how we can help your business in Australia.

SecureCash guarantees the safest handling of your business takings. In case we miss your bank's cut-off time, your money will be kept in a protected and undisclosed location until it's delivered to your bank the next business day.

Your daily takings' safety is our top priority. It is important to us that our services are delivered in a professional and timely manner, no matter what your business is—no matter where you are located.