Cash Pickup Services,
Warrawong AU
---
Looking For Cash Pickup Services in Warrawong?
---
Cash pickup is the secure collection of business takings done by a professional courier. SecureCash deploys plain clothed couriers to pick up your money from your company and safely transport it to the bank for deposit. We ensure the safety of your money and real-time deposit into your account. Get a quote now!
Our Cash Pickup Services in Warrawong
Some companies still prefer the DIY or in-house cash deposit, even though there are many known benefits in using a cash pickup service. One is their lack of trust in cash couriers, and second, they thought that hiring a cash pickup professional is very costly for the company.

SecureCash offers Warrawong cash pick-up services. We specialize in collecting your business takings and banking them. Through the years, we have helped many clients who have commended us for providing professional yet very affordable services.


Covert Security
SecureCash focuses on covert and low-key cash pickup services. This means that we send plain clothed officers to pick up your daily takings. They will collect your money, away from public view, and leave your premises without causing any unnecessary disruptions in your office work.

They will drive to the bank in an unarmoured everyday-vehicle and deposit the money to your account. This method eliminates the chances of getting robbed and losing your money on the process.

SecureCash renders flawless transport and consistency in our tasks. After every deposit, we provide reports on how the transaction went and a real-time update will be sent to you via email.

SecureCash offers unparalleled cash security, management, and transport solutions. We prefer to liaise with business owners and managers to help us understand their work structure, which can help us create options that can streamline operations.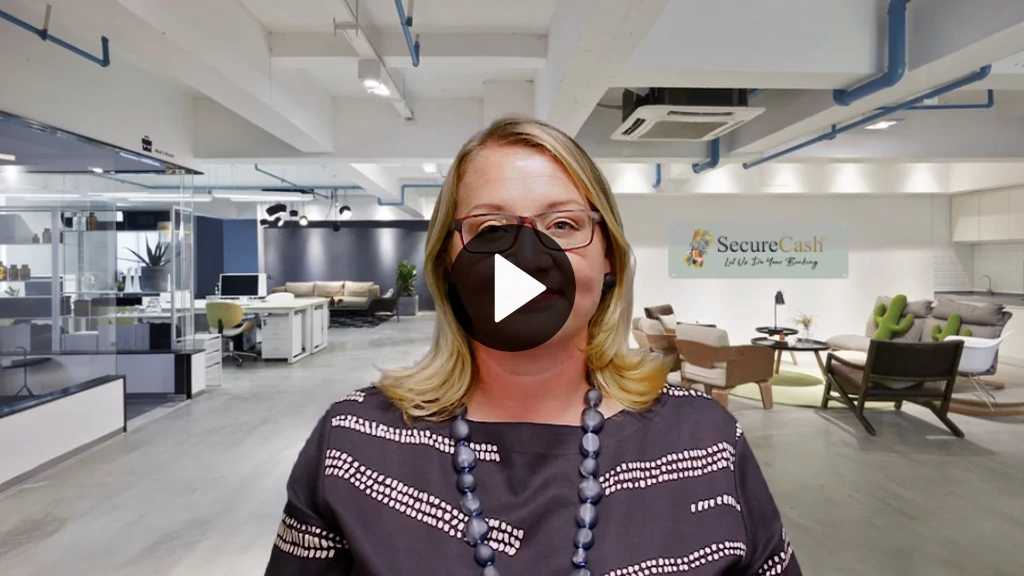 A couple words from our General Manager Bethaney Bacchus
Why Are We the Best Warrawong Cash Pickup Provider in Australia?
---
Avoid Risks
Going to the bank can be risky and time-consuming since you have to get through traffic, look for parking spaces, and wait for your turn at the bank. Sending your staff to do the task is another dangerous move. They can get followed and questioned, which may put your company's data and information at risk.

Our cash pickup services team in Warrawong aims to provide only the best for our clients. With SecureCash, there's no need for you to personally go to the bank anymore. You won't have to let an employee do the task, which means you get to save more work hours and achieve a more productive day.

Start protecting your assets. Find out how beneficial a cash pickup service can be for your business in Warrawong.

Call Us Today
For your Warrawong cash pickup needs, contact 1300 732 873. Our friendly staff are standing by and ready to discuss how we can help secure your business.

Secure
Cash
Let us do your banking
Don't take the risk.
SecureCash provides cash pickup services in Warrawong — 24 hours a day, seven days a week. We have branches in Melbourne AU, Hobart AU, Sydney AU, Perth AU, Gold Coast AU, Adelaide AU, Brisbane AU, Bendigo AU, Wollongong AU, Kadina AU, Toowoomba AU, Canberra AU, and Cairns AU, plus a network of licensed contractors to cover the rest of the country. Contact us today for more information about how we can help your business in Australia.

SecureCash guarantees the safest handling of your business takings. In case we miss your bank's cut-off time, your money will be kept in a protected and undisclosed location until it's delivered to your bank the next business day.

Your daily takings' safety is our top priority. It is important to us that our services are delivered in a professional and timely manner, no matter what your business is—no matter where you are located.