Cash Pickup Services,
Gold Coast AU
---
Looking For Cash Pickup Services on the Gold Coast?
---
Cash pickup services help companies secure their business takings by collecting their money from the business premises and covertly transporting it to the bank. SecureCash couriers can pick up your money wherever you are in the Gold Coast. Our services are available 24 hours a day, 7 days a week. Get a quote now!
Cash Pickup on the Gold Coast
One of the most frequented stores across the world is a jewellery shop filled with great sparkling merchandise which most women cannot resist. Shops like these need to ensure they have extra safety measures set in place. Since crimes are random, it is best to put in place preventative methods to enhance your security. As the old adage goes: "Prevention is better than cure."
SecureCash offers the best cash pickup solutions on the Gold Coast. We can pickup your banking from your business location and safely transport it to the bank for deposit. This way, there would be no need for you to go out on your own while carrying a lot of cash. We can do the banking for you!
Aside from jewellery stores, SecureCash provides cash pickup services to hotels, restaurants, medical clinics, fitness centres, veterinary clinics, schools, and other commercial industries. Infact if your business handles any cash at all we are the right fit for you. We help businesses plan out strategies and provide them with ideas on how to keep their business' takings protected.
Our Gold Coast cash pickup couriers are vetted and screened before they are set out in the job. There are potential hazards that can come with this type of work, so they undergo a series of training and must be certified first before they are deployed in the field.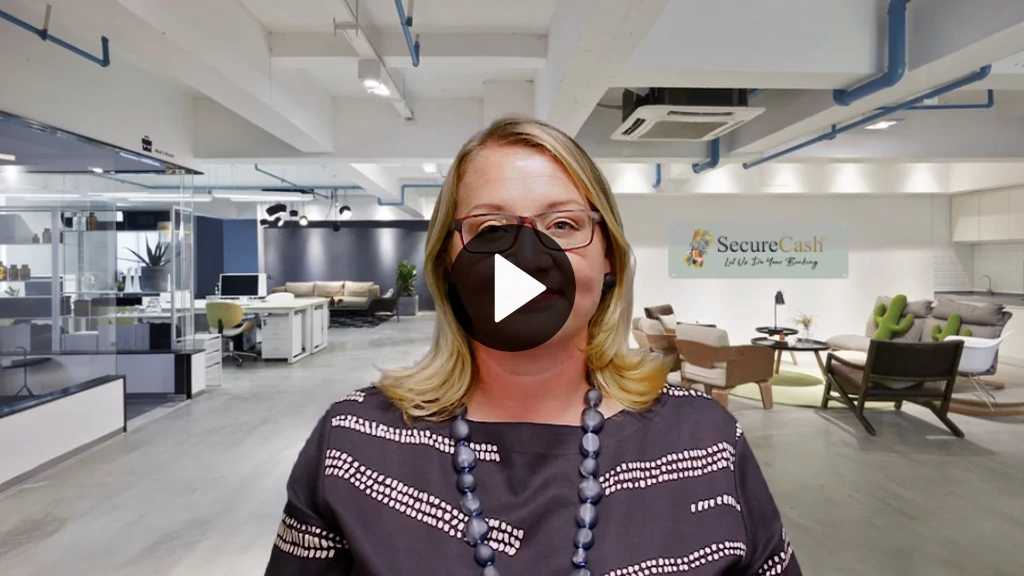 A couple words from our General Manager Bethaney Bacchus
Why Are We the Best Gold Coast Cash Pickup Provider in Australia?
---
Choose SecureCash For Your Cash Pickup Needs
If your company needs a cash pickup specialist, you can get a quote through our website and our Business Development Team will send you a quotation in less than an hour.
You may book a regular service: daily, weekly, fortnightly, or monthly, or simply utilise our services on an as needed basis. Since we provide flexible services, we do not lock you into any binding contracts so you may reach out to us at anytime.
We also offer cash security services for special events. Just contact our cash pickup team on the Gold Coast prior to the event date so that we can make arrangements and liaise with your management team.
Call Us Today
For your Gold Coast cash pickup needs, call 1300 732 873. Our friendly staff are standing by and ready to discuss how we can exactly help your business.
Secure
Cash
Don't take the risk.
Let us do your banking!
SecureCash provides cash pickup services on the Gold Coast — 24 hours a day, seven days a week. We have branches in Melbourne AU, Hobart AU, Sydney AU, Perth AU, Toowoomba AU, Adelaide AU, Brisbane AU, Bendigo AU, Wollongong AU, Kadina AU, Warrawong AU, Canberra AU, and Cairns AU, plus a network of licensed contractors to cover the rest of the country. Contact us today for more information about how we can help your business in Australia.

SecureCash guarantees the safest handling of your business takings. In case we miss your bank's cut-off time, your money will be kept in a protected and undisclosed location until it's delivered to your bank the next business day.

Your daily takings' safety is our top priority. It is important to us that our services are delivered in a professional and timely manner, no matter what your business is—no matter where you are located.