Cash In Transit Services,
Perth AU
---
Looking For Cash In Transit Services in Perth?
---
Cash in Transit is a service that safely transports your cash and cheques to the bank. SecureCash couriers in Perth can collect your money from your office and deliver it to the bank on your behalf. You won't have to go through the hassle of going through traffic and waiting on long queues again. Read more about it here.
Cash In Transit Service's Perth
If you are looking for a dependable cash in transit company to help you with your banking, SecureCash is the right fit for you. We are an Australian owned and operated company that offers world-class solutions in cash management, security, and logistics.

For years, we have provided quality cash transport solutions to various businesses including retail stores, pet shops, hotels, restaurants, private schools and universities, veterinary centres, government facilities, healthcare clinics, financial firms, medical and dental offices.

From Joondalup to Jandakot, from Fremantle to Armadale and back to the CBD, we have got your cash in transit Perth needs covered at a very competitive rate.
How Can We Help Your Business in Perth?
Cash In Transit (CIT) is a security service that physically transfers your company's takings (banknotes, coins, and cheques) from your location to your nominated banking institution.

With the help of our service, there is no need for you to personally bring your money to the bank, keeping you safe from robbery and theft. You can finally focus on your business and look after your employees.
How does it work?
Once we have received your request, a secure cash in transit Perth team will be organized and deployed to your location to pick up your money. They will collect your funds that have been secured inside the tamper-evident satchels provided by your bank and take it to the bank in a discreet manner. During this process, we make sure that we do not cause any disruptions in your business. We do our best to move your money as smoothly as possible, away from the public's view.

You can trust SecureCash to process your banking safely. Our contractors have worked in the cash in transit industry both in Australia and overseas. They hold Level II and III security operations certificates, close protection certificates, and professional cash in transit training certificates.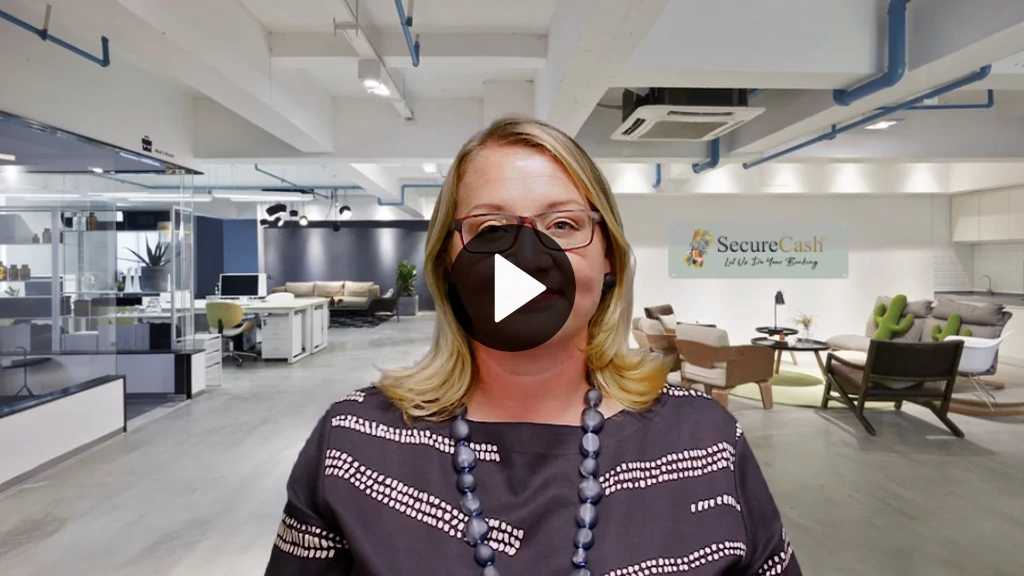 A couple words from our General Manager Bethaney Bacchus
Why Should You Hire an Perth Cash In Transit Provider for Your Business?
---
SecureCash is an accredited member of the Australian Security Industry Association Limited (ASIAL), the leading security association that provides licensing and accreditation to Perth cash in transit providers and across Australia.

All our cash in transit transactions are insured. Whether it's a cash collection, cash delivery, or a secure cash counting service, you are 100% covered by our nationwide CIT insurance policy, which guarantees that your money is safe all throughout the transport process.

Regardless if you're a sole trader, a start-up business, or a major Perth organisation, we provide you with quality and professional service that is tailored to suit your organisation's requirements.


For more information on how we can help your business in Perth, simply request a quote or call us at 1300 SECURE.

Protect your business today. Let us do the banking for you!

Secure
Cash
Don't take the risk.
Let us do your banking!
SecureCash provides cash in transit services in Perth — 24 hours a day, seven days a week. We have branches in Adelaide AU, Melbourne AU, Sydney AU, Brisbane AU, Newcastle AU, Cairns AU, Canberra AU, Warrawong AU, Toowoomba AU, Maitland AU, Central Coast AU, and the Perth Banking Courier, plus a network of licensed contractors to cover the rest of the country. Contact us today for more information about how we can help your business in Australia.

SecureCash guarantees the safest handling of your business takings. In case we miss your bank's cut-off time, your money will be kept in a protected and undisclosed location until it's delivered to your bank the next business day.

Your daily takings' safety is our top priority. It is important to us that our services are delivered in a professional and timely manner, no matter what your business is—no matter where you are located.