Cash In Transit Services,
Melbourne AU
---
Looking For Cash In Transit Services in Melbourne?
---
Cash In Transit is a secure way of managing your banking by transporting your daily takings from your office location to your bank. SecureCash's operations are discreet so your employees and customers will not notice any cash transactions in the office. Find out how we can help your business in Melbourne by getting a quote now.
Our Cash in Transit Services in Melbourne
If you are looking for a cash in transit Melbourne company who can collect your money and take it to the bank safely, then look no further because we have got you covered.

SecureCash has been providing cash in transit services in Melbourne since 2007. And with our trusted methods, we have become the largest cash security service provider in Victoria.

With our offices located in the CBD, we can provide cash in transit services anywhere in the metropolitan area of Melbourne. From Craigieburn to Rosebud or from Frankston to Pakenham, we can handle all your banking needs.

We can also provide cash in transit services to popular Melbourne shopping centres like Docklands, Chadstone, Southland, Eastland, Northland, Bourke Street Mall, Chapel Street, St Kilda, Fountain Gate, Box Hill Centro, Westfield Doncaster, Westfield Airport West, and Southbank.

We are proud to have hardworking cash couriers and a friendly customer service team that attends to our clients in Melbourne. We also have contractors with extensive careers in the security industry, especially in the field of cash-in-transit. We believe that we excel above all our competitors because of our dedicated workforce.

Our cash in transit services include cash collection, cash delivery, and cash counting. These are available any time, day or night, including weekends and public holidays.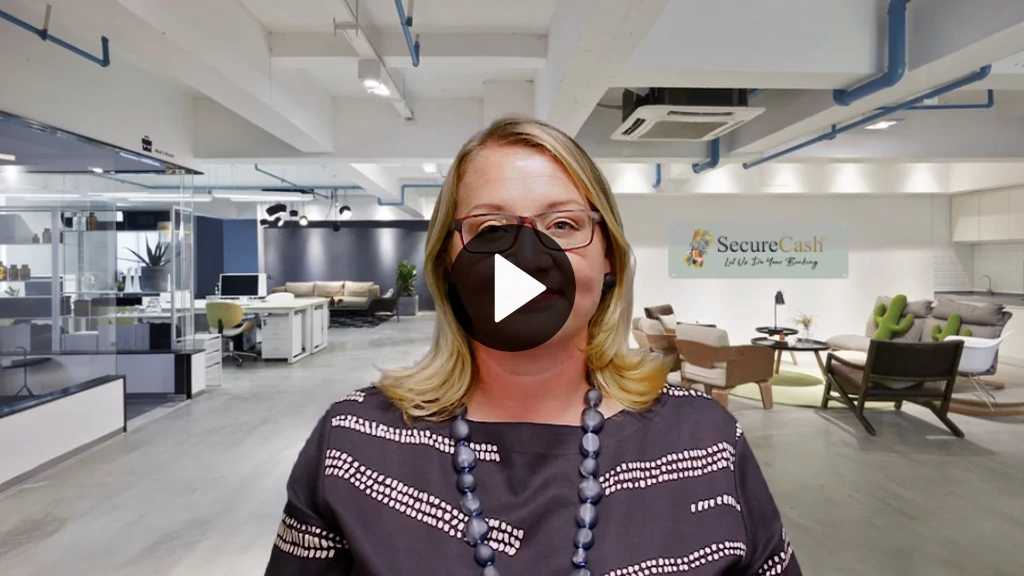 A couple words from our General Manager Bethaney Bacchus
Why Should You Hire a Cash in Transit Provider for Your Business in Melbourne?
---
SecureCash is government licensed and accredited by the Australian Security Industry Association Limited (ASIAL), the largest and most respected security industry body in Australia.

All our cash in transit Melbourne operations is covered under a nationwide Cash In Transit (CIT) insurance policy. You can ask us to provide this to you at any time.

If your company needs help in managing your business' takings, do not hesitate to contact us by phone or by getting a quote. Once we have received your request, we will send a covert team to pick up your funds and take it to the bank discreetly.

We do our best to provide an effective and affordable cash-in-transit service that complements well with your company requirements.
CALL US TODAY
Call us at 1300 SECURE. Our cash in transit team in Melbourne would be more than happy to discuss how we can help your business.

Secure
Cash
Don't take the risk.
Let us do your banking!
SecureCash provides cash in transit services in Melbourne — 24 hours a day, seven days a week. We have branches in Adelaide AU, Perth AU, Sydney AU, Brisbane AU, Newcastle AU, Canberra AU, Cairns AU, Warrawong AU, Toowoomba AU, Maitland AU, Central Coast AU, and Melbourne Banking Courier, plus a network of licensed contractors to cover the rest of the country. Contact us today for more information about how we can help your business in Australia.

SecureCash guarantees the safest handling of your business takings. In case we miss your bank's cut-off time, your money will be kept in a protected and undisclosed location until it's delivered to your bank the next business day.

Your daily takings' safety is our top priority. It is important to us that our services are delivered in a professional and timely manner, no matter what your business is—no matter where you are located.