Cash In Transit Services,
Central Coast AU
---
Looking For Cash In Transit Services on the Central Coast?
---
Cash In Transit is the most secure way of moving your money. SecureCash can collect your daily takings, wherever your business is located on the Central Coast. We transport it to the bank on your behalf, so you won't have to worry about leaving the office. Find out more about how we can help secure your money. Contact us today today!
Our Cash in Transit Services in the Central Coast
Do you need someone who can collect and bank your money for you? Do you want money delivered to your store and have someone sort out your after-sales funds?

SecureCash is an Australian-owned cash security company that provides cash in transit services all across Australia. It has branches in all states including the Central Coast.

Ensuring your safety and the security of your banking is our utmost priority. To achieve this, we focus on covert cash in transit to keep all cash transports under the radar. This way, we can assure you that your funds are safe all throughout the cash handling process.

We provide 3 main services: Cash Collection, Cash Delivery, and Cash Counting. These services aid companies in their effort to secure their funds conveniently, with no fuss.
Cash Collection
Cash Collection, also called the Banking Courier Service, is our most in-demand service in the Central Coast. Once we receive your request, our plain clothed staff will be at your location to collect your takings (cash, coins, and cheques). Once secured, they will drive to the bank and deposit the money in your nominated account. You will also receive updates about the transaction via email.
Cash Counting
Do you need help in counting your daily takings? Our Cash Counting Service can surely solve it all for you. We can collect your takings, count them, and bring it to the bank for deposit. We can also simply wire the money to your account, whichever works for you.
Cash Delivery
Cash Delivery, also called the Change Order Service, is a type of cash in transit service where you can request for cash and coins to be delivered in your location. We will contact the bank, order the funds, and sort them according to your requested denominations. Once we have all the funds ready, we will deliver it to your address on the agreed date.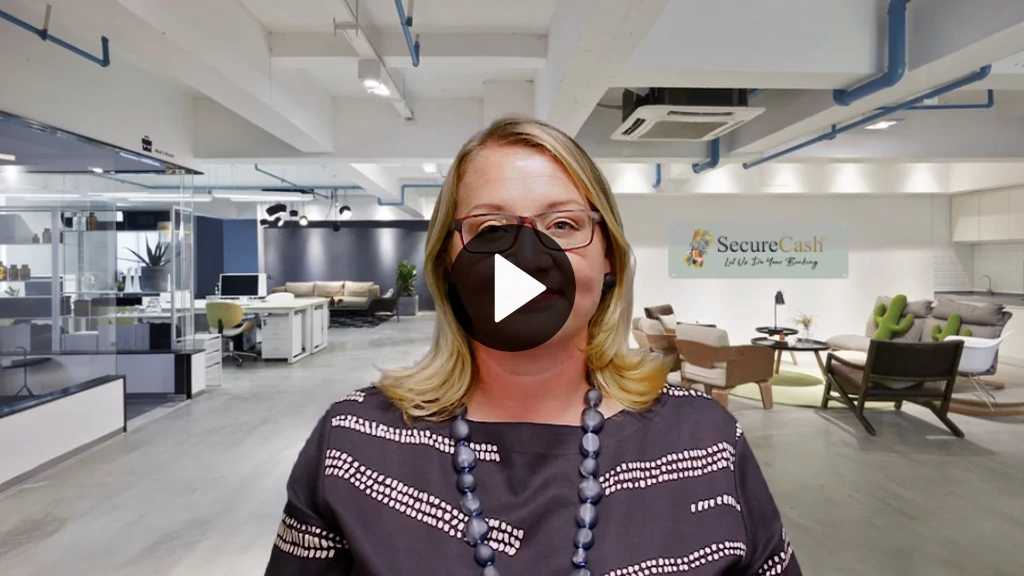 A couple words from our General Manager Bethaney Bacchus
Why Should You Hire an Central Coast Cash In Transit Provider for Your Business?
---
Answers To Questions We've Been Asked
How Much Notice?

If I want a cash order (where you deliver cash to my location), how long in advance do I need to give you the booking?

We need 2 business days notice so the bank can arrange to order the cash in.

Short-Changed?

What happens if the cash you deliver is less than we ordered?

We only deliver cash that is sealed in tamper-evident satchels. We collect it from your bank in those sealed satchels. This protects you because any shortfall can easily be traced back to the issuing bank. You would contact them and they will reimburse you accordingly.

References?

Can you supply references from previous customers?

Certainly. We would be very happy to supply references from other customers who use our service. A comprehensive list of references is available on the testimonials page of this website.

Proof of Banking?

How do I get my banking paperwork such as receipts etc as proof of the deposits?

We can collect these from the bank and deliver them during our next collection and there is no extra charge for this.



Call Us Today

Give us a call, we look forward to discussing exactly how we can help you with your

cash in transit Central Coast

needs.
Our number is 1300 SECURE.
Secure
Cash
Don't take the risk.
Let us do your banking!
SecureCash provides cash in transit services on the Central Coast — 24 hours a day, seven days a week. We have branches in Adelaide AU, Perth AU, Melbourne AU, Sydney AU, Brisbane AU, Newcastle AU, Canberra AU, Cairns AU, Warrawong AU, Toowoomba AU, and Maitland AU, plus a network of licensed contractors to cover the rest of the country. Contact us today for more information about how we can help your business in Australia.

SecureCash guarantees the safest handling of your business takings. In case we miss your bank's cut-off time, your money will be kept in a protected and undisclosed location until it's delivered to your bank the next business day.

Your daily takings' safety is our top priority. It is important to us that our services are delivered in a professional and timely manner, no matter what your business is—no matter where you are located.