Cash In Transit Services,
Maitland AU
---
Looking For Cash In Transit Services in Maitland?
---
Cash In Transit is a swift and secure transport of cash, coins, credit cards, and cheques. SecureCash offers convenience to businesses in Maitland by picking up their takings and transporting it to the bank. Find out why we are the largest and the most trusted cash-in-transit provider in Maitland. Get a quote now!
Our Cash in Transit Services in Maitland
Moving large amounts of cash is a dangerous task that may attract unwanted incidents like theft and robbery. Also, there are criminals and opportunists who are looking to get their hands on some money, and they don't care if they target small or large businesses.

This is where the cash-in-transit service plays a major role, to keep your assets well-managed and protected. If you own or operate a business in Maitland, cash security should be your primary concern to keep your company on top.

SecureCash provides covert cash-in-transit services for all types of businesses in Maitland. We specialize in the physical transfer of cash from one location to another. We provide Cash Collection, Cash Delivery, and Cash Counting Services. These services can be customized or tailor-fitted to best fit your business requirements.
Why Choose SecureCash?
SecureCash was established in 1992 and we have been providing cash-in-transit services to companies all throughout Australia. We have extensive experience in managing the cash assets of minor and high-profile organizations in the Maitland area.

Our years of experience helped us create our own strategies, theories, techniques, applications, and SOPs regarding cash-in-transit. Every operation allowed us to make comprehensive research and garner more knowledge which has strengthened our security practices. Whatever we have learned through the years, we would gladly share it with our clients in Maitland.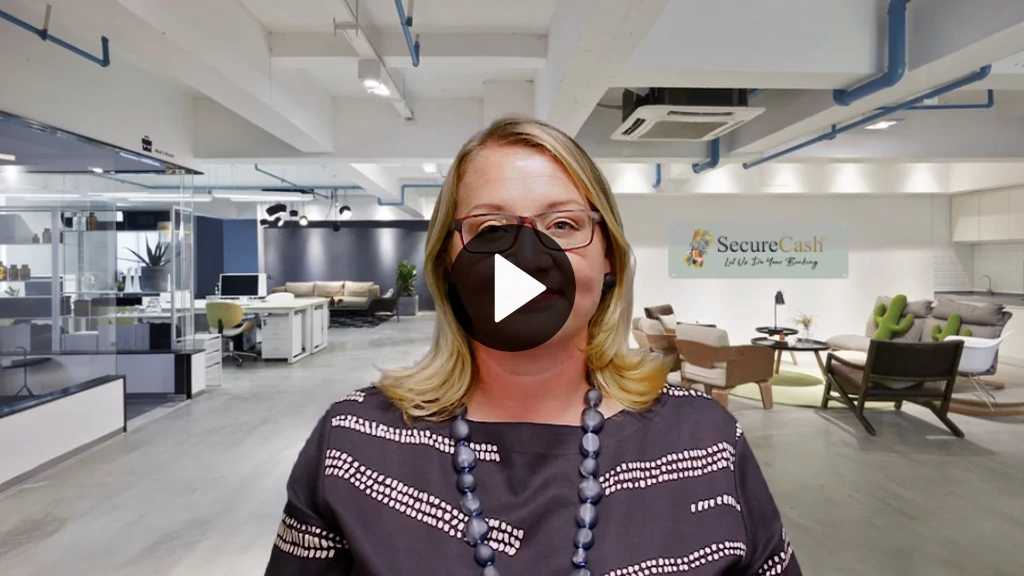 A couple words from our General Manager Bethaney Bacchus
Why Should You Hire a Maitland Cash In Transit Provider for Your Business?
---
The Benefits of Getting a Cash-in-transit Service
All our SecureCash employees are well-vetted. They undergo extensive background checks, psychological screening, and endurance exams before they are deployed on the field.

We use the latest technologies that best complement our job. We employ military-grade devices to ensure our lines are secure and no one could intercept our operations. We work tirelessly to maintain the highest standards and go great lengths to ensure the safety of your cash.

SecureCash is the largest, most trusted CIT security provider in Maitland and has a 100% safety record to prove it. If you are looking for a cash in transit company who can provide world-class security solutions, look no further—we have got your back.
Call Us Today
For your Maitland cash in transit needs, call us at 1300 732 873. Our friendly staff are standing by and ready to discuss how we can help secure your business takings.
Secure
Cash
Don't take the risk.
Let us do your banking!
SecureCash provides cash in transit services in Maitland — 24 hours a day, seven days a week. We have branches in Adelaide AU, Perth AU, Melbourne AU, Sydney AU, Brisbane AU, Newcastle AU, Canberra AU, Cairns AU, Warrawong AU, Toowoomba AU, and Central Coast AU, plus a network of licensed contractors to cover the rest of the country. Contact us today for more information about how we can help your business in Australia.

SecureCash guarantees the safest handling of your business takings. In case we miss your bank's cut-off time, your money will be kept in a protected and undisclosed location until it's delivered to your bank the next business day.

Your daily takings' safety is our top priority. It is important to us that our services are delivered in a professional and timely manner, no matter what your business is—no matter where you are located.