Cash In Transit Services,
Cairns AU
---
Looking For Cash In Transit Services in Cairns?
---
Cash In Transit is the most convenient way of managing the cash flow in your company. SecureCash specializes in picking up your business takings and transporting them to the bank. We guarantee a fast and secure collection wherever your business is located in Cairns. Get a quote now for a convenient and hassle-free transaction!
Our Cash in Transit Services in Cairns
SecureCash provides cash in transit services in Cairns. We help companies in securing their business takings by discreetly moving it to the bank.

If you own a company in Cairns, cash security should be a foremost priority. This is to help you put your funds in the bank without having to leave your workspace. We help transport your funds safely so you may continue to operate your business without any interruption.

SecureCash specializes in 3 core cash-in-transit solutions in Cairns:
Cash Collection
We pick up your business takings and deposit it to the bank on your behalf.
Cash Delivery
If you need to replenish your tills, we can deliver any amount (cash and coins), in various denominations, to help you with your daily trading.
Cash Counting
Your staff might be exhausted from the busy day, and asking them to count money can be draining. This should be the least of your worries because we can do that for you. We can sort out and count your daily takings for you accurately.
Do Not Take the Risk
Cairns is a popular tourist destination and the major commercial hub for the Far North Queensland and the Cape York Peninsula Regions. You might have seen armoured cars parked by buildings and uniformed guards on standby, which are major indications that money is being moved out from these offices.

If you continue to move your funds this way, your company can become a target for criminals, thieves, and opportunists. The armoured cars and uniformed guards may serve as their green signal to plot invasion on your property.

Since cash-in-transit vehicles are known to be the target of robberies around the world, it would be best to always stay ahead of the game. Secure your funds by getting help from a covert and professional cash-in-transit provider in Cairns.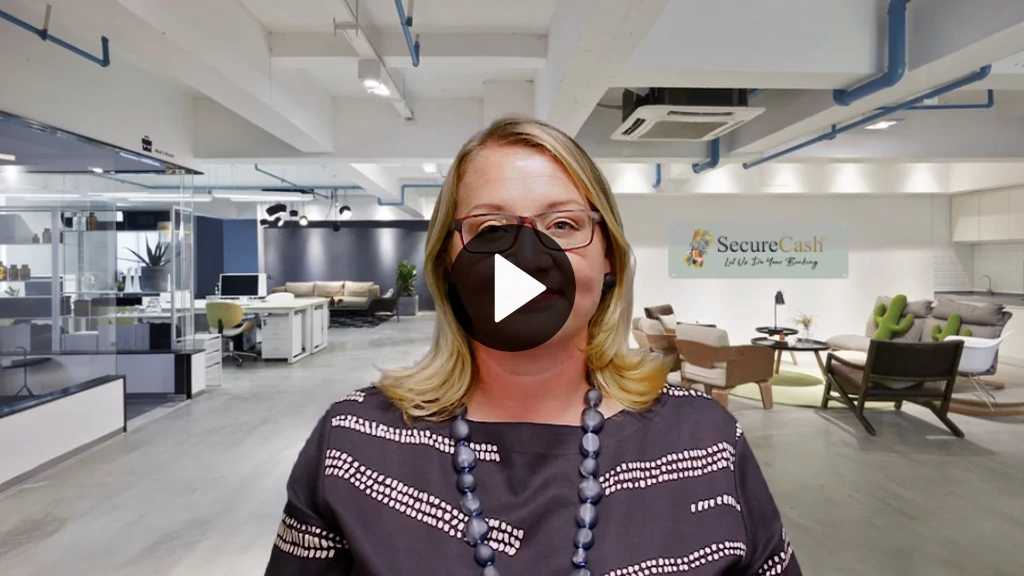 A couple words from our General Manager Bethaney Bacchus
Why is a CIT Service Essential for Your Business?
---
No Lengthy Contracts
SecureCash offers affordable cash in transit solutions for any business without the need to agree to lengthy and binding contracts.

We want to keep our services flexible and easy to understand so that even the small and start-up businesses can enjoy our services even on a strict budget.

Seeking professional cash in transit service for your company in Cairns is the most practical way of keeping your business on its balance. We can offer you an unswerving peace of mind that is too valuable to put a price on.
Call Us Today
If your company needs the best Cairns cash-in-transit service, call us at 1300 SECURE. Our staff are standing by and ready to answer all your questions about how we can help your business.

Do not delay, reach out to us today!

Secure
Cash
Don't take the risk.
Let us do your banking!
SecureCash provides cash in transit services in Cairns — 24 hours a day, seven days a week. We have branches in Adelaide AU, Perth AU, Melbourne AU, Sydney AU, Brisbane AU, Newcastle AU, Canberra AU, Warrawong AU, Toowoomba AU, Maitland AU, and Central Coast AU, plus a network of licensed contractors to cover the rest of the country. Contact us today for more information about how we can help your business in Australia.

SecureCash guarantees the safest handling of your business takings. In case we miss your bank's cut-off time, your money will be kept in a protected and undisclosed location until it's delivered to your bank the next business day.

Your daily takings' safety is our top priority. It is important to us that our services are delivered in a professional and timely manner, no matter what your business is—no matter where you are located.