Cash In Transit Services,
Brisbane AU
---
Looking For Cash In Transit Services in Brisbane?
---
Our cash in transit operation is the safest way to transfer large amounts of cash from your business location to your banking institution in Brisbane. SecureCash guarantees a direct credit into your account and hassle-free transports. Find out more about why SecureCash is the most reliable cash security provider in the country.
Cash In Transit in Brisbane
SecureCash was established in 1992 and have been providing cash in transit services in Brisbane since 2005. We have emerged as one of the leading cash in transit companies, offering cash pick up, storing, delivery, and counting solutions.

Our Brisbane cash in transit office is located within the CDB, so we are able to provide affordable cash in transit solutions right across the metropolitan area. From as far as Indooroopilly to Cleveland and from Kallangur to Browns Plains, we got your cash transport needs covered.

We can help you by moving your business takings in the safest way possible. This time, you don't have to personally go to the bank or have to request one of your employees to do the banking for you.
What Makes SecureCash The Right Fit
Over the years, we have assisted many organizations that have recognised us to be a trustworthy partner in their growth. We have serviced retail stores, pet shops, hotels, restaurants, private schools and universities, veterinary centres, government facilities, healthcare clinics, financial firms, medical and dental offices.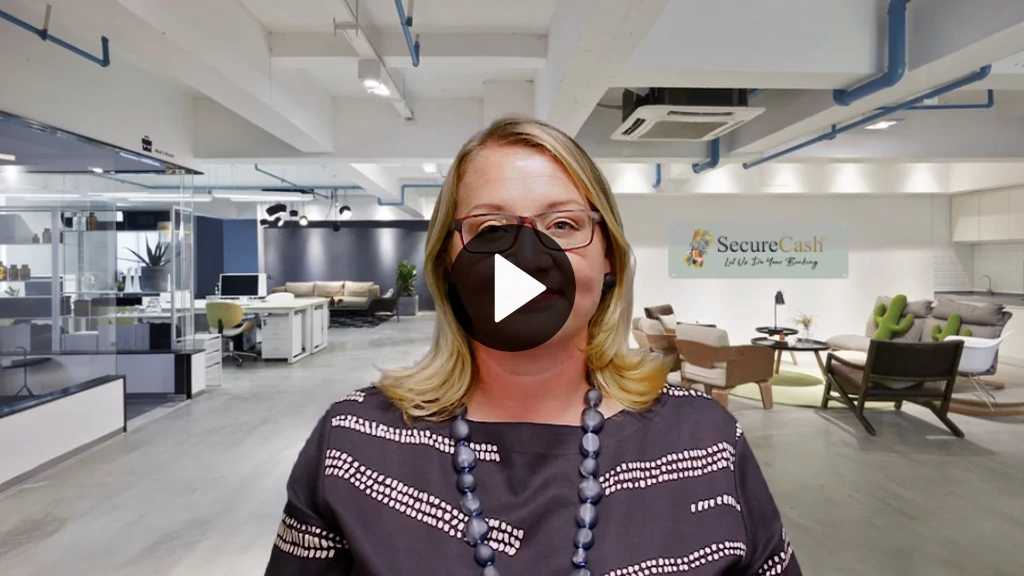 A couple words from our General Manager Bethaney Bacchus
Why Are We the Best Brisbane Cash In Transit Provider in Australia?
---
Our contractors in Brisbane are experienced couriers who have worked with some of the largest cash in transit companies. They have a vast knowledge regarding the industry and have developed natural skills in providing covert cash transport.

SecureCash is licensed by the Queensland Department of Justice & Attorney General as a cash in transit Brisbane provider, under security license number 3348566.

SecureCash is accredited by the Australian Security Industry Association Limited (ASIAL), the peak national body for Australian Security providers, to operate in Brisbane and all across Australia.

For your peace of mind, you may contact us for a copy of the licenses and accreditation documents.


CALL US TODAY
For your cash in transit Brisbane services needs, please do not hesitate to call us at 1300 732 873. We'd be happy to discuss with you how we can exactly help your business in Brisbane.
Secure
Cash
Don't take the risk.
Let us do your banking!
SecureCash provides cash in transit services in Brisbane — 24 hours a day, seven days a week. We have branches in Adelaide AU, Perth AU, Melbourne AU, Sydney AU, Newcastle AU, Canberra AU, Cairns AU, Warrawong AU, Toowoomba AU, Maitland AU, Central Coast AU, and Brisbane Banking Courier, plus a network of licensed contractors to cover the rest of the country. Contact us today for more information about how we can help your business in Australia.

SecureCash guarantees the safest handling of your business takings. In case we miss your bank's cut-off time, your money will be kept in a protected and undisclosed location until it's delivered to your bank the next business day.

Your daily takings' safety is our top priority. It is important to us that our services are delivered in a professional and timely manner, no matter what your business is—no matter where you are located.